Welcome on the 15 minute city homepage
Hi, soon you'll see a map, like the one in the picture below, instead of this text.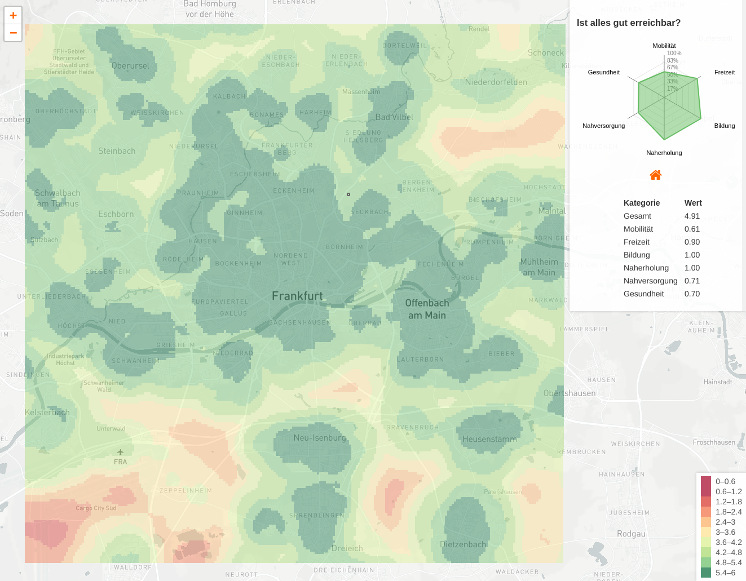 The map will visualize the reachability of city locations. It will look like the map of this website. Our goal is: You should be able to inspect the reachability of your city or all bigger cities via a map like this. The map is inspired by the concept of a 15 minute city.
Demos
We hope you'll like it. Please reach out to us, if you have any feedback on this or the other page! You can via email.
Best Chris and Nils